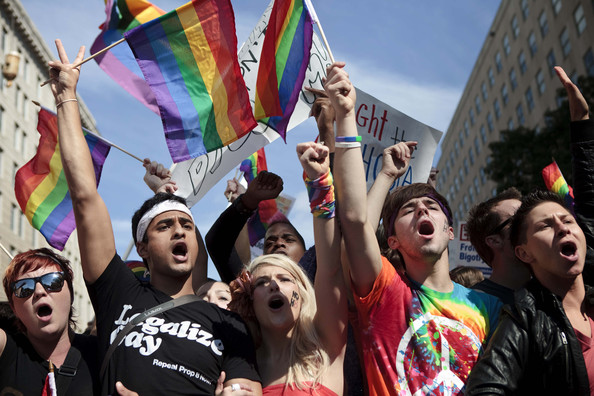 Women in the US today are oppressed. Women are subject to alarming rates of harassment, abuse and sexual violence. Women are more likely to be poor and often earn less than men on average. Although progress has been made, there is still an expectation that women should perform (without pay) the majority of domestic and care labor. Objectifying, demeaning and trivializing representations of women in popular culture abound. Attacks on women's reproductive rights have escalated in recent years — and the situation is sure to worsen under our current President.
At the same time, LGBTQ people, too, are subject to a variety of forms of oppression and violent discrimination. Indeed, we see these various forms of gender oppression as interconnected. Just as attacks on women and queer people have risen recently, so too have transphobic bigots been given a boost by Donald Trump's election — and they will continue to stigmatize and attack trans people relentlessly unless we organize to fight back.
Here in Chicago, we in the ISO are committed to organizing mass movements to defeat these interconnected injustices. Activists in the ISO have long been involved in the defense of abortion clinics and in organizing efforts to confront and defeat anti-choice bigots. So, too, are we are active in organizing efforts targeting so-called "crisis pregnancy centers" as part of our more general commitment to fighting for reproductive justice on all fronts. Our members also organize regular study groups and public forums on themes such as #BlackTransLivesMatter, feminism and the history of women's liberation movements.