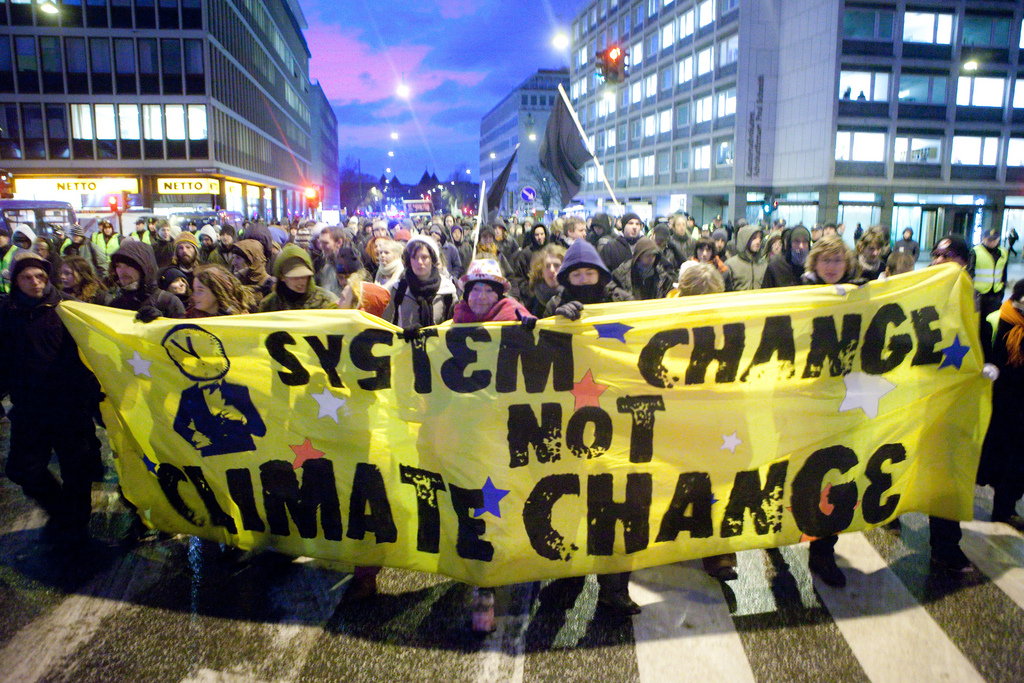 Capitalism is destroying the planet. The relentless drive for ever greater profits means: more oil spills, more pipelines, more fracking, more combustion of fossil fuels, ever more investment in dirty, polluting practices. It's not hard to see that this isn't sustainable. We need system change, not climate change.
In Chicago, we are active in a number of struggles for environmental justice. Some of our members were co-founders of the System Change, Not Climate Change Coalition, which recently held its national convention in Chicago. We have organized against coal plants in Pilsen and elsewhere in the city. We are working with others to stop fracking in Illinois. We strongly oppose the stock-piling of toxic petcoke on the banks of the Calumet River on the South Side.
As socialists, we take a working-class approach to environmental justice. We see workers as the key to social change, because they alone have the power to shut down the system by withholding their labor. Rather than seeing workers rights and environmental justice as opposed, we see them as intimately connected. We won't win environmental justice simply by making certain consumer choices — we need to change the system. To do that we must take the economy away from the profiteers and bring it under the democratic control of working people.