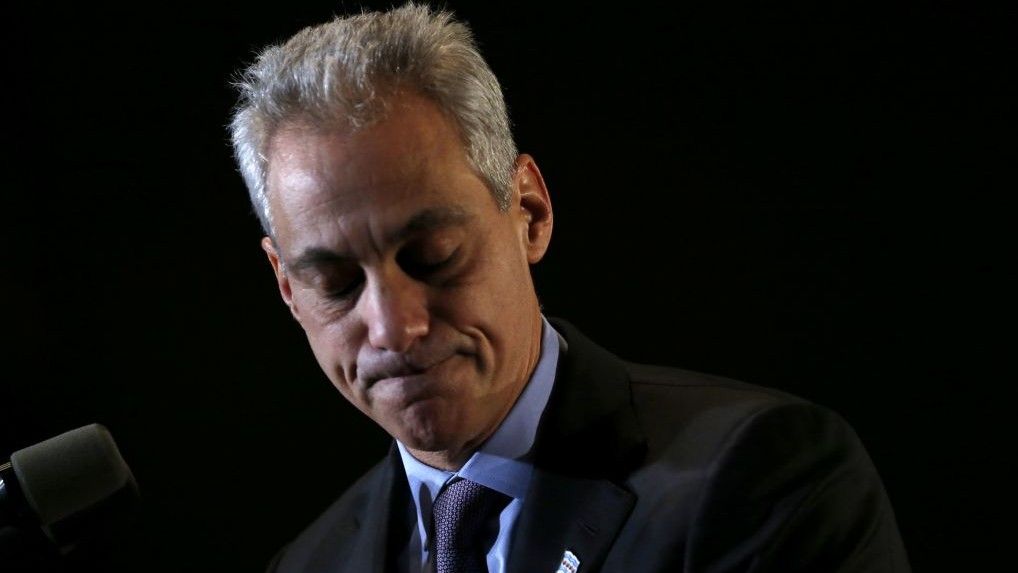 by Eric Kerl and Todd St. Hill 
Rats fleeing a sinking ship.
That's how a lot of people in Chicago are describing the wave of pink slips, resignations, and unexpected "retirements" of high-ranking Chicago cops and politicians. These days, it isn't just longtime opponents but former supporters who are demanding the resignations of Mayor Rahm Emanuel and Cook County State's Attorney Anita Alvarez for their roles in the cover-up of Laquan McDonald's execution by Chicago cop Jason Van Dyke.
According to a recent opinion poll, Emanuel's job approval rating has dropped to 18 percent, just slightly ahead of congressional Republicans, and more than half of those surveyed say he should resign.
The mayor appeared before the City Council he usually presides over like the dictator of a one-party state to issue a teary apology, but it did nothing to quiet the daily protests and widespread outrage. As one demonstrator's sign summarized: "Crocodile tears won't fix this. #ResignRahm."
The mayor's handpicked Police Chief Garry McCarthy was the first to go within days after the horrifying video of McDonald's execution was finally released. But with more revelations of the Chicago Police Department's racism and brutality continuing to emerge, more heads will undoubtedly roll–and as unlikely as it might have seemed just weeks ago, Emanuel's might be among them. Continue reading →